About
Riverstone
We're creating the best
retirement living in London
The Riverstone Vision
More people are living longer, healthier and more fulfilled lives than ever before. That's why we started Riverstone with one simple ambition: to offer people choices for their future that are unlike anything else available in London. People are at the heart of what we are creating and we're on an exciting journey to build exceptionally high-quality places where our residents will always feel at home. Every aspect has been thought through and designed to help you stay safe and well, living the life you want to live.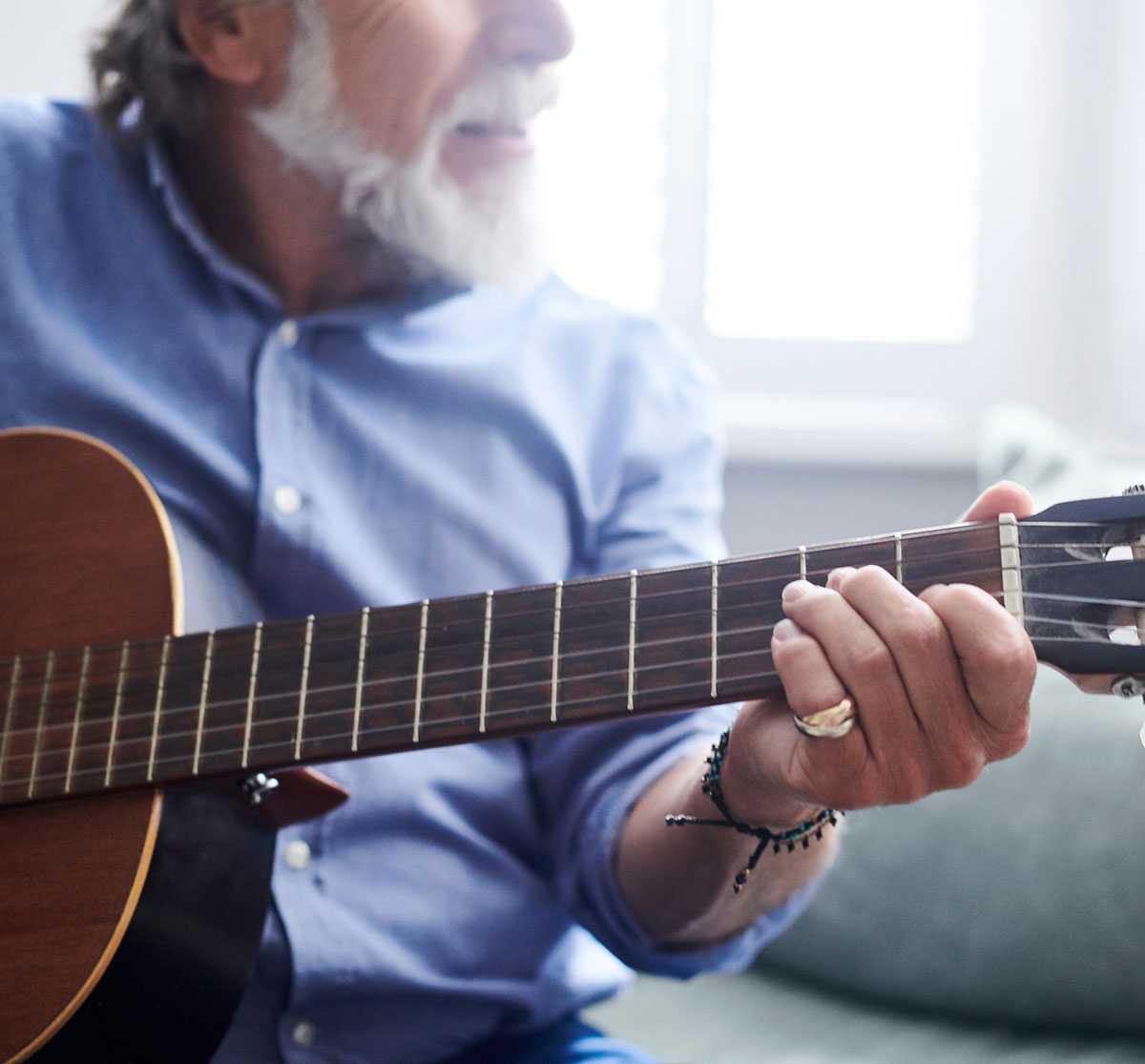 Meet the Executive Team
Martin Earp
Chief Executive
—
Martin has spent the last 15 years as a Chief Executive of Campus Living Villages and InvoCare, both in Australia. Martin brings to Riverstone a wealth of relevant experience and a proven track record in delivering transformational change. He has a passion for delivering exceptional customer service in businesses where caring for customers is key, and in recognition of this he helped establish a culture of 'commercial with a heart'.
Simon Loveridge
Chief Financial Officer
—
Simon has a strong track record in operational real estate with over 12 years' experience having funded and managed over £2 billion of assets. Simon is a strategic leader with extensive experience growing businesses in new markets. He is a qualified accountant with a background in investment management and corporate finance, Simon also holds a degree in Finance & Accounting. Prior to joining Riverstone Simon was CFO and MD (Asia Pacific) of Global Student Accommodation Group. He enjoys cooking, travelling and spending time with his family.
Paul Pheysey
Chief Investment Officer
—
Paul has worked in the property industry for 35 years. He set up BMB Group with Partner Julian Mercer in 1992, which developed and sold £1.5billion of central London property. In 2014, the pair decided to focus on alternative sectors of the market including student accommodation and assisted living. Paul is now Chief Investment Officer at Riverstone where he is responsible in sourcing and acquiring the most sought-after sites in prime central London. Paul is a great family man with many interests.
Paul Vesty FRICS
Chief Development Officer
—
Paul is a Chartered Surveyor with over 25 years' experience of property development in central London. He has an in-depth knowledge of the city's prime residential & senior living markets, acquired through senior positions at MP Capita, where he was London Regional Director, and at Northacre as Development Director, delivering in excess of £1.5billion of landmark residential schemes. Paul is Chief Development Officer at Riverstone where he puts his expertise in planning, design, procurement and construction to best use. Paul loves sailing "Moth of Morston" with his family, playing golf and forestry.
Julian Mercer
Chief Design Officer
—
Julian is Chief Design Officer at Riverstone. A qualified Barrister with a degree in Business Law, Julian set up the BMB Group in 1992 and has over 20 years experience in the London residential property market. BMB successfully developed and sold over £1.5billion of property in London and more recently Julian decided to use his experience to focus on alternative sectors including student accommodation and assisted living. Julian enjoys family life, keeping fit and playing golf.
Greg Mace
Chief Experience Officer
—
Greg's early career was in luxury hotels where he worked for Hilton in Canada and Hong Kong, and in London at The Connaught and The Dorchester before a move to investment bank Merrill Lynch as Facilities Manager. Over the last 18 years Greg has launched two market-leading companies providing front of house and concierge services to a large number of the UK's most high-profile businesses. His most recent company, Rapport Guest Services which he founded in 2012, has been recognised with many of the hospitality industry's major awards as well as being recognised as one of the Sunday Times Top 100 Companies to work for. Married with two children who are both at university, Greg is a keen paddleboarder, and enjoys tennis and participating in his local weekly Park Run.
Tim Small
People Director
—
Tim brings a unique blend of experience and expertise to the Riverstone team. He has held senior HR, communication and operations roles for some of the world's leading employers, such as InterContinental Hotels Group, Compass Group and Granada Group. He's worked with iconic brands and helped build strong service cultures, with a hospitality DNA. He's been instrumental in award-winning people programmes and significant business transformations. He has an equally diverse personal life: along with having three children he is a local councillor, an enthusiastic football fan and a passionate historical re-enactor.
Shannan Hodgson
Chief Commerical Officer
—
Shannan is Chief Commercial Officer at Riverstone, with over 20 years' experience in strategic delivery. Shannan is a passionate advocate of taking a customer-focused approach and has worked in the financial services industry, including holding a senior position at Aviva, and across multiple retirement living developments where her leadership led to impressive growth. As well as spending time with her family, Shannan enjoys the cultural delights of London and fine dining.
Harry Blathwayt
Head of Legal and Compliance
—
Harry is Head of Legal and Compliance at Riverstone. A lawyer with 10 years' experience in commercial and operational real estate, Harry is responsible for deal execution at Riverstone and delivering strategic legal advice and strong risk management across the business. Prior to joining Riverstone, Harry worked in Bryan Cave Leighton Paisner LLP's real estate team. In his spare time, if he's not trying out a new cooking recipe, you'll most likely find Harry on the tennis court or out on a hike.
Dr Zoe Wyrko
MBChB, MMedSci, FRCP, FRCP (Edin)
Well-being Director
—
Zoe is Well-being Director at Riverstone, helping to oversee the holistic, physical and mental health of residents. As a Geriatrician, she is visiting Professor to the Aston University Research Centre into Healthy Ageing (ARCHA). Having held officer roles within the British Geriatrics Society, she is passionate about changing the way society views ageing, from the negative language used to the way health and care systems are often set up around institutions rather than people. She was a subject matter expert for the multi-award winning Channel 4 programme Old People's Home for 4 Year Olds. Zoe is an enthusiastic gardener and a keen runner.
Meet the Board
Penny Hughes CBE
Chairman
—
As Chairman, Penny brings a wealth of experience of premium consumer brands including The Body Shop, Gap and Aston Martin, as well as serving on the boards of Vodafone, Reuters and the Royal Bank of Scotland amongst others. After overseeing the merger of the bottling interests of Coca-Cola UK and Schweppes, she became President of Coca-Cola GB & Ireland at the age of 33. Penny was instrumental in the sale of iQ Student Accommodation in May 2020 for the largest ever private real estate transaction in the UK. In 2011 she received a CBE for services to the media in the Queen's Birthday Honours List. Penny and husband David have two grown up lads and a keen interest in sport unites the family, although the dog gets the top spot.
Dr Natalie-Jane Macdonald MBE
Non-Executive Director
—
Dr Natalie-Jane Macdonald MBE is a Non-Executive Director at Riverstone and has more than 30 years of healthcare experience working in a variety of roles, including eight years working as a doctor in the NHS and academic medicine. Dr Macdonald MBE was the former UK CEO of Sunrise Senior Living and Chairman of Nuffield Health, prior to this CEO of Acorn Care where she drove the company's organic growth and strengthened the organisation's operating results. Before then, she spent 17 years with Bupa, latterly as Managing Director of the UK funding businesses. Natalie is married with three children who are all at university and has a keen interest in running and open water swimming.
Our Locations
Riverstone Kensington
A selection of outstanding 1, 2, 3 bedroom apartments and a limited number of 4-bedroom apartments available in Eliot House, rich in contemporary architecture and design details. Located in one of London's most sought-after neighbourhoods.
Riverstone Fulham
A range of beautifully-appointed contemporary 1, 2 or 3-bedroom apartments, designed with a fine balance of textures and materials. Situated in an impressive Thames-side location in Fulham.

Find out more or book a viewing
Complete the form to receive further information or to book an
exclusive viewing of one of our Show Apartments.